Redesigning Long & Foster
Working as part of a small team within my agency, I was the UX lead and also filled many other roles on this complete overhaul of the Long & Foster site, which coincided with a visual update to the brand.
Roles included:
Information architect
Sketching solutions
User flow creation
Wireframe creation
Prototyping
Gathering requirements
Overseeing user testing
Writing business rules
Prototype developer
Photo editor
Icon retoucher
Quality assurance tester
Animator and Compositor
Production art support
Strategy support
Video editing support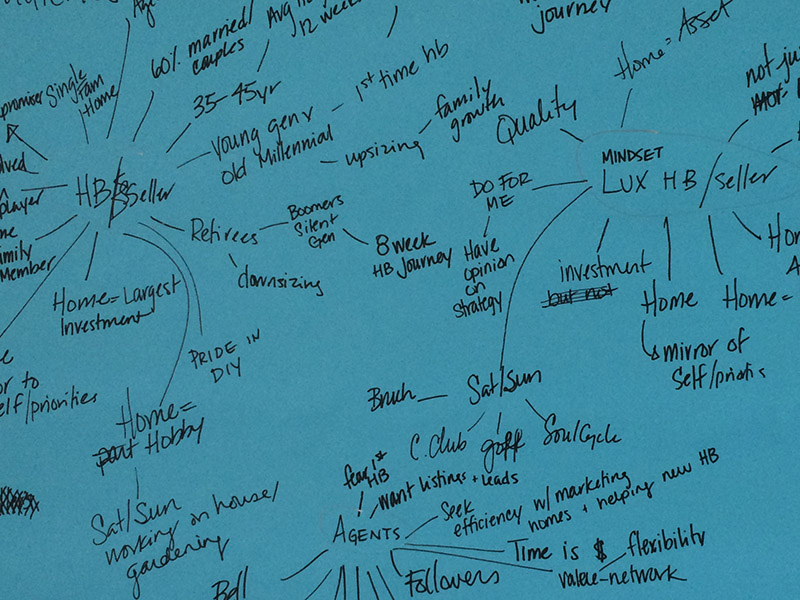 Mindmapping out our findings and thoughts on audiences
After a card sort and rounds of IA, I looked over a recent draft, filling in some gaps
We mapped out potential journeys for homebuyers and sellers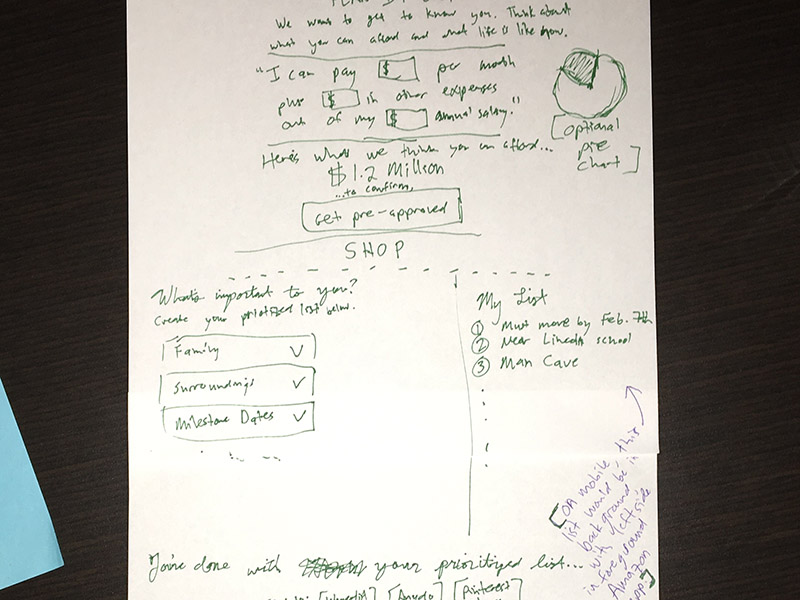 A quick low-fidelity sketch I made before creating a comp with my art director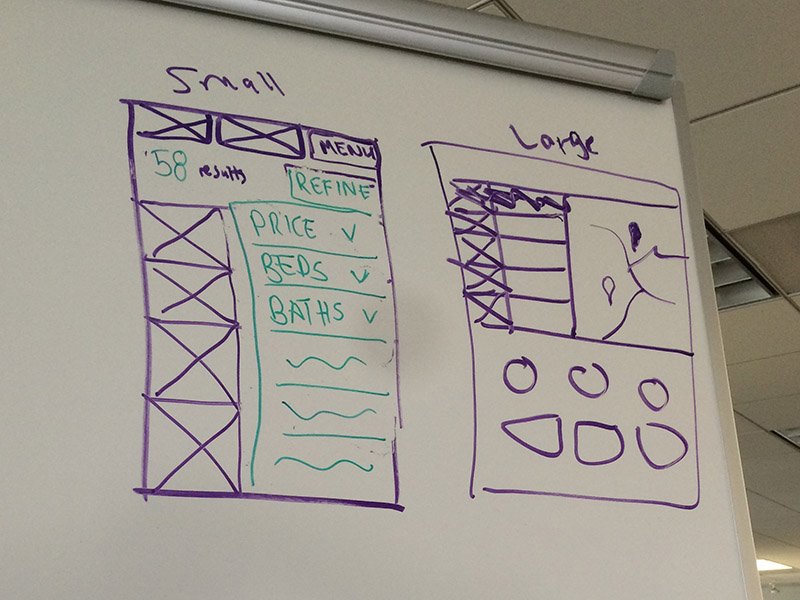 But small screens are just as important as large screens! So let's do both at the same time.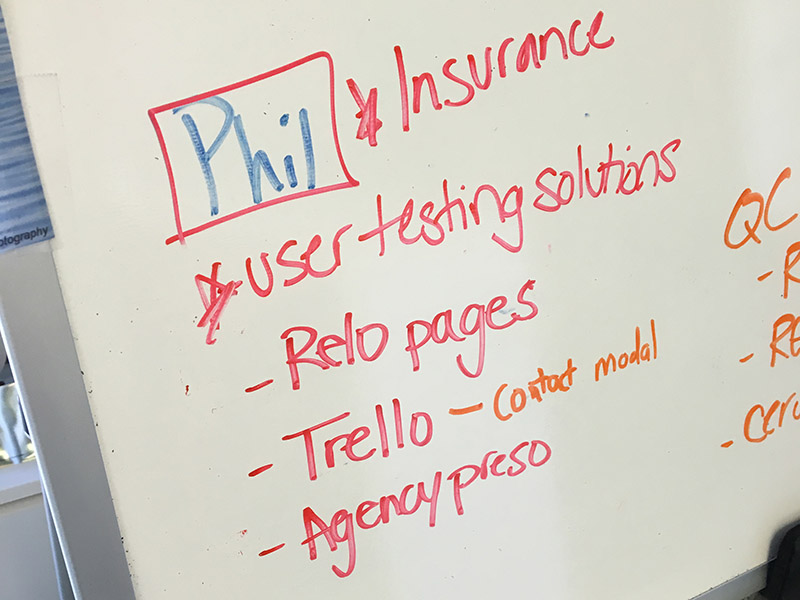 In the home stretch, I had to propose solutions to some problems we encountered during user testing, and I had other tasks as well. Our team was prototyping and overseeing development at the time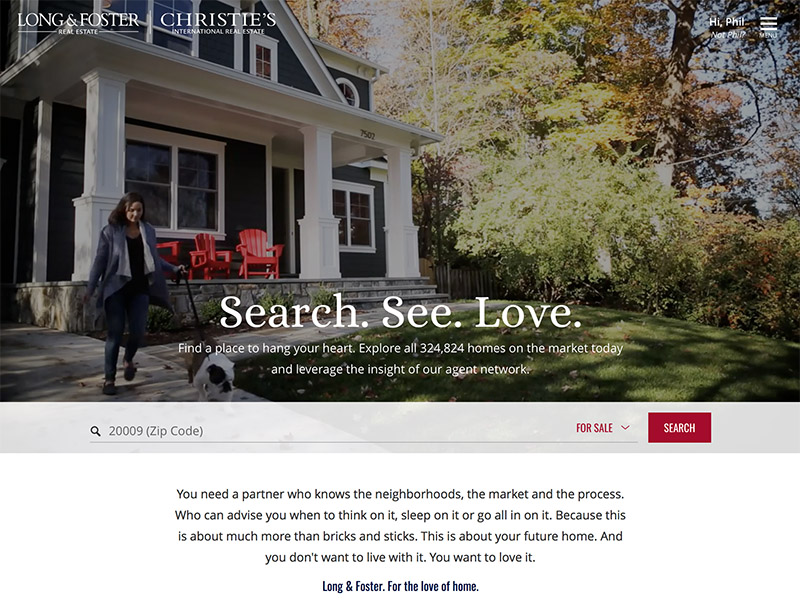 Viewing the finished site (looks great on small screens too!)
Read the RP3 Agency case study
Visit the finished Long & Foster site